*A Gentleman in Moscow* glimmered at me through a friend's review on goodreads. Perhaps I was attracted to the idea of house arrest in a grand hotel — even though the hotel was across the street from the Kremlin in 1922 Russia.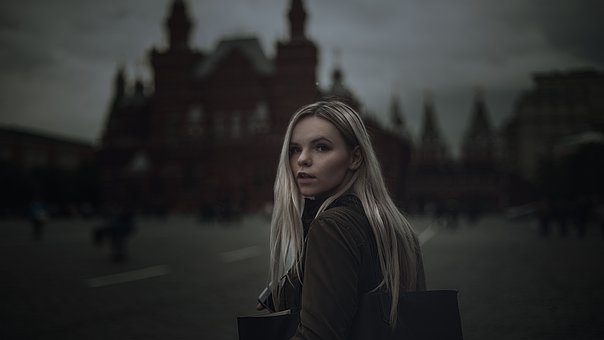 Our Library had 41 copies in their system, including audio, hardback, paperback, and book-club groupings. All of them were out. The book group had seven holds on it. (Does that mean seven people from a single group, or seven book groups?) I read a few reviews that claimed this was the best book of the year. Finally I bought a used hardback on-line, $10. When it arrived I caressed it in that delightful, addictive anticipation of having a potentially great book in hand, and time ahead to read it.
I loved the book; the writing was excellent — not in that dense, overly detailed, descriptive way of writing, but light and airy with surprising metaphors and turns of phrases that took my breath away. 
The main character, Count Alexander Rostov, is a kind, disciplined, philosophical aristocrat. I enjoyed watching how he adapted to the increasingly difficult situation. Other characters emerged on scene, which bought the novel forward in surprising ways. This was not a 'slam through the pages in one night' book. A few chapters at a time were enough. No car chases. I was rarely on the edge of my chair wondering what will happen next. Instead, 'who' happened next drove the intrigue. The end result was full of life-hacks, interesting things to think about, and a fully satisfying book.
I found myself wondering about the author, Amor Towles, in a Butch Cassidy and the Sundance Kid kind of way: Who is this guy? Very unusual for me. I sought out his first novel, *Rules of Civility,* which I also enjoyed —  although not quite as much. 
On one of my trips to the library, I discovered a hardback copy of *Gentleman* on the Friends of the Library bookshelf for $1. I grabbed it, stuffed a bill into the slot, and stomped inside, "Do you realize you have 41 copies of this in the system and the last time I checked they were all out?" 
"You can donate that one back to library," the librarian responded.
"No way!" I said, "I'm going to pass it around to my friends."
That's you. Let me know if you want it  next.
Blessings,
Alliee +